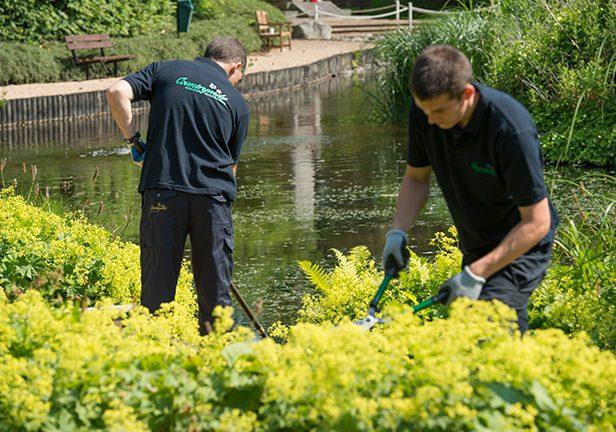 A History of Grounds Maintenance Expertise
Countrywide enjoys a superb reputation across the UK thanks to its dedication to providing a high standard of grounds maintenance. No matter what your business requires, we're always on hand to offer an efficient approach and a high level of workmanship. With over 25 years' experience of maintaining grounds to a professional level across the country, we have developed a long list of satisfied customers across a diverse range of organisations. Schools, hotels and housing associations have all entrusted us with the task of creating and maintaining a safe, well-maintained and attractive environment, and we always endeavour to provide the best possible results.
Fixed Pricing
Yearly Cover
Free Quotes
Fast Response
Highly Trained
Maintenance
Forecasting
Thank you ever so much for your support in the Melin area of Neath. We appreciate you sending two of your team, Christopher Bailey and Phillip Jones, to the litter pick organised by the Melin Community Council in Neath. The group informed me that the day went well with a significant amount of waste collected and your gentlemen were great and helped significantly.
Caru - Cymru Officer for Neath Port Talbot
Neath
I would like to extend our thanks to the Countrywide South Wales Grounds Maintenance team who recently took part in a Beachwatch event at Pwll Du At the event, the volunteers managed to remove 5 bags-worth of rubbish during their time on the beach, collecting a total of 192 litter items. The majority of the litter found on this clean was made of plastic or polystyrene, with a massive 83.9% of litter collected made of these materials. We are consistently finding high levels of this category of litter across our coasts. The 2018 Great British Beach Clean (GBBC) analysis found that plastic/polystyrene pieces (0-50 cm) was the most common litter item found over the weekend in September. This persistent presence of plastic pollution reinforces the need for us to tackle our plastic use and of course to keep up the good work removing it from our marine environment. For this to happen, we rely on our amazing volunteers who not only physically remove the debris, but at the same time, collect invaluable data that contributes to the Beachwatch citizen science dataset. Data is particularly important when it comes to the natural environment, as we need to be able to understand what is happening to the planet we live on. We want to keep a record of what is found, and where, because over time it allows a picture to be created, that helps us to understand what's happening to our marine environment. We can use these results to explore environmental change, influence policy and encourage shifts in behaviour. The data collected by our wonderful volunteers is particularly special because it allows people across the nation to directly contribute to research, engage with the local community, get active, learn more about environmental issues and maximise the amount of data collected. Each year, we produce a report from the findings of our annual Great British Beach Clean which happens the third weekend of September. Aside from this yearly report, all surveys from year-round Beachwatch cleans provide vital evidence for our ongoing campaigns, and our national database that is used by students, academics, companies, local authorities, NGOs, environmental consultants, water companies and governmental organisations such as Defra. This year has been one of the biggest years for marine conservation, and we have seen that reflected in the public's attitude towards the issue of marine litter, with more and more volunteers and organisers getting out to our beaches and undertaking Beachwatch cleans. We are incredibly grateful for the important work our volunteers do and always welcome new supporters. We hope that the Countrywide Maintenance Team enjoyed taking part in the recent Pwll Du Beachwatch event and hope to see you at future cleans.
Lauren Eyles - Beachwatch Programme Manager
Pwll Du, Pwll Du
Dear Countrywide South Wales, RE: Big Beach Clean Challenge 2018 I wish to express our thanks for your assistance in participating in our 2018 Big Beach Clean Challenge litter pick at Hunts Bay, Pennard. On Monday 12th November. This was one of a series of litter picks we have been holding this year to celebrate Wales 'year of the sea'. With 5,500 acres and over 26 miles of coastline to look after on Gower, the National Trust relies on volunteers to assist with all our conservation work. Your offer of voluntary assistance and the offer to dispose of waste collected by yourselves is very much appreciated and offers like this don't go unnoticed. The team worked hard on what is a difficult area due to the terrain but were successful in collecting various items from cotton buds to car wheels, I think all members involved experienced first hand the environmental impact we are having on our beaches every day. It's great to be able to work with various companies and individuals who willingly give their time to help us keep Gower special. We look forward to being able to work with Countrywide Grounds Maintenance South Wales in the future and once again thank you for your support.
National Trust Area Ranger – Claire Hannington
Pennard
Just a quick email to thank your two groundsmen who once again have been fantastic in helping me to organise the field for sports day at Hilderthorpe Primary School. They have very kindly marked out a throwing line, extended the track and measured the long distance starts! This has been so helpful and saved me a lot of time! They are excellent, so helpful, cheerful and always ready to help and go over and above what is expected of them. Please pass on my appreciation! Kind regards Liz Smith - PE coordinator Hilderthorpe Primary School Bridlington
Liz Smith
Bridlington
Hello, I am writing this email on behalf of my 84 year old grandmother, Janet. Janet lives at number Taylorsfield Apartments in Driffield and cannot speak more highly of the team that come to tend and care for the community there. The men are always so polite and go above and beyond for the residents there. You can really tell they take pride in their work as it is immaculate but everything is always tidied up too. The men look after the communal areas but they will pull the weeds out of my grandmother's patio because they could tell that she struggles to do it herself. This is a huge help for her as you can imagine but it also means that it is one less job for me as her carer so I very much appreciate it too! Furthermore, she has stated to me several times that she feels very safe with them around as she knows if she had a problem in any capacity, they would come and help her immediately. We really appreciate the work your team are doing and I hope you pass along our thanks to them as we really do feel they deserve some recognition for such a sterling job. Kind Regards, Charlotte and Janet
The gardeners have been, and the grounds now look absolutely beautiful. Thank you
Housing Officer - Steve
Gardeners came to Hafod Court today, I would like to thank them for doing a great job, paths all swept and litter picked up, all under the hedges done proper at last, thank you
Estate's Officer - Daniel Evans
No, the works were not satisfactory THEY WERE AMAZING! Everyone commented how efficient the guys were and how polite."
Headteacher - Mrs Bailey
A quick note to thank you for the work that has been undertaken to the front of the school premises It has made a big difference and is very much appreciated
Business Manager - Nigel Cooke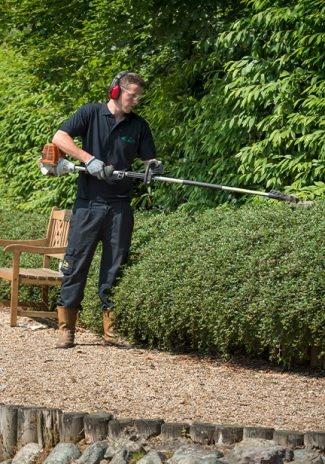 Supporting Local Communities
At Countrywide, we pride ourselves on being a local business with national support: while we're an established UK-wide brand with a wealth of experience, we offer local expertise via a team of professionals who live in the same area as our clients. We believe this approach is beneficial for everyone – a local workforce provides a boost to the local economy as well as minimising our carbon footprint and limiting both transport costs and downtime. At the same time, workers who live in the area have a vested interest in providing an excellent service to their community.
We also believe in fostering strong community relationships for the betterment of local environments, and regularly attend clean-up days. Not only does this lend us an opportunity to give something back to local communities, but it also allows us to develop our local knowledge, which can then be implemented on future jobs. As part of our commitment to local communities, we also offer our support to run-down local areas, even if they are outside of our contracted work; where this work can be safely incorporated into our service, we're more than happy to co-operate with community groups to renovate overgrown or disused areas, improving the area for the local community.
Our Services
For All Grounds Maintenance Needs
Our comprehensive service covers everything from grass cutting and gutter clearance to landscaping and line marking.
View Our Services
Core Sectors
A Wide Range of Customers
Many blue-chip customers, as well local schools, colleges and universities, turn to Countrywide for a reliable grounds maintenance service.
Our Core Sectors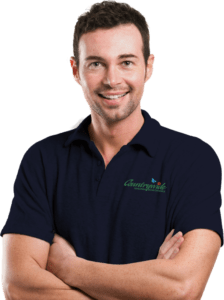 Our Locations
Catering to Every Customer Need
With over 45 offices across the country, wherever your business is situated, we're sure to be able to meet your needs - and our local workforce covers a range of services designed to cater to any area of grounds maintenance. Whether you want to add the finishing touches to your pristine lawns with our grass edging service or need our weed control experts to rid your site of unsightly and invasive weeds, our team are on hand to offer their experience and expertise in a polite, friendly and professional manner.
Search Locations
Contact Us
Customer satisfaction is our number one priority at Countrywide."