Tottenham Cemetery
Dignity PLC manage a large number of cemeteries and crematoria up and down the country. Countrywide Grounds Maintenance provide full time grounds maintenance many of their cemeteries.
Tottenham Cemetery was opened in 1858 and covers approximately 62 acres. The cemetery features two chapels, east and west, with the west chapel available for burial services. There is a large lake fed by a natural spring, which has an abundance of wildlife.
The maintenance of Tottenham Cemetery was contracted to Countrywide in May 2012, when we took over the grounds were in a very poor state, but they have now been brought back to the condition that the customer and members of the public expect. This was done by mobilizing a team full time grounds maintenance operatives who systematically brought the grounds up to a very high standard.
Countrywide also started a three-year ecology plan on the site, to ensure that the natural wildlife habitat would we encouraged and enhanced. This included the dredging of the lake on site, which was at the time of takeover in a poor state but is now thriving with the quality of the water much enhanced. The cemetery is home to many wildlife interest groups, such as the bat society that hold regular visits to site, which Countrywide helps to facilitates.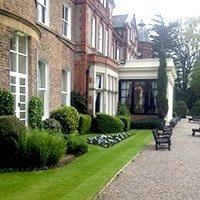 Find Your Local Countrywide Location
Please enter a valid postcode
National Projects and Contracts?