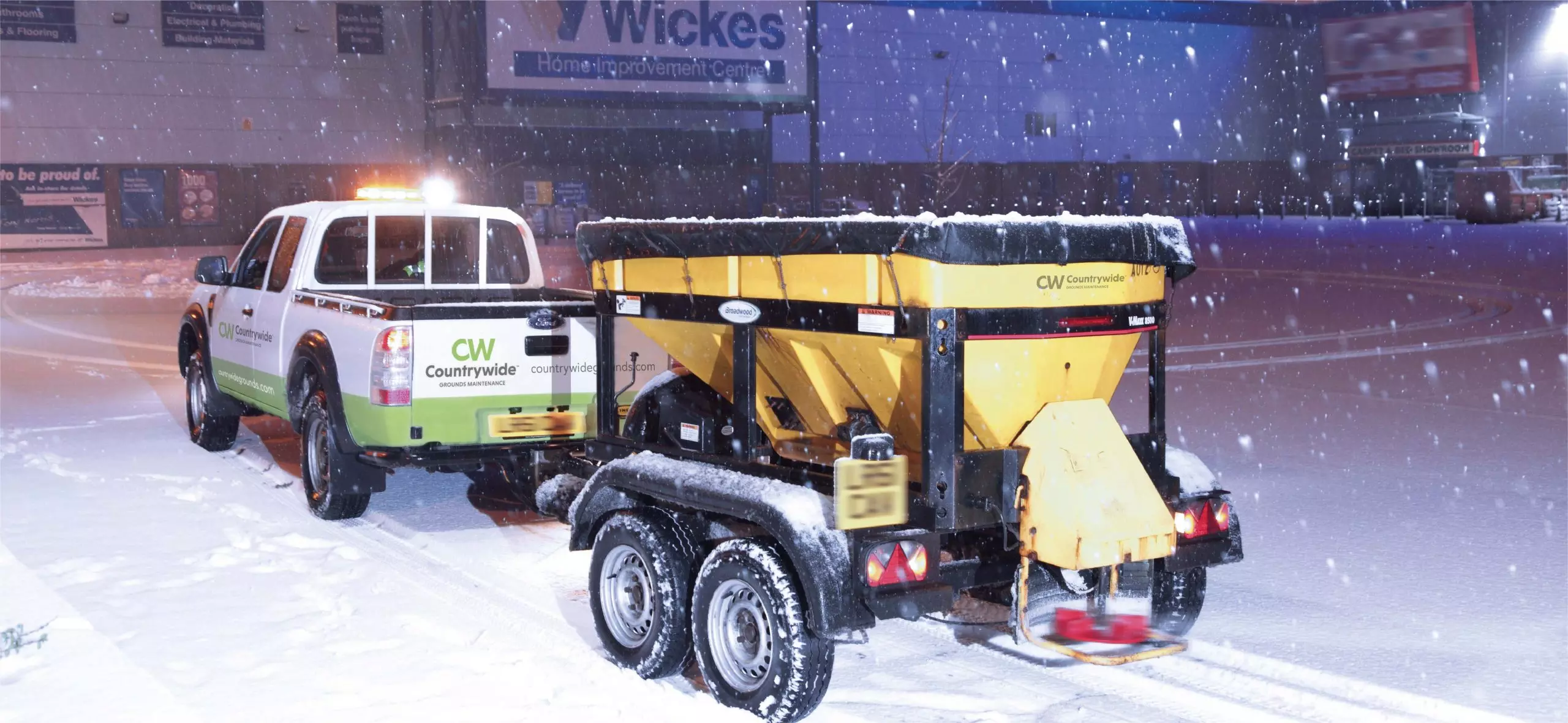 Car Park Gritting – Everything you need to know this winter
Snow and ice are two major hazards for businesses during the winter months. Outdoor areas, including car parks, can quickly become dangerous and action must be taken.
Do you know what to do when snow and ice appear on the outdoor areas of your premises? Do you understand your responsibilities and also why you need to act in the event of snow and ice?
Countrywide Grounds Maintenance, experts in gritting and snow removal, tell you everything you need to know about gritting your car park during the winter months and how to keep everyone safe:
Why should you grit your car park?
Every winter, business owners are at risk of potential injuries or lawsuits if they do not ensure their working environment is as safe as possible, including gritting their car parks.
Untreated snow and ice are often the most dangerous for people to walk across, and with tyres being driven across the wintery conditions of every car park, it only makes it more hazardous for anyone walking across the premises.
Slipping, tripping or falling is the most common workplace injury in the UK. Over 40% of the total injury reports across the UK workforce are one of the above, which leads to absences from work, disruptions to your business and potential claims against your company. Businesses must ensure their private car parks are safe for employees, and failure to do so could lead to a costly slip-up. In addition, over the past few years, there has been a significant rise in litigation with ice-related injuries with the potential for high-value claims and compensation.
Under the Health and Safety at Work Act 1974, employers must ensure the health and safety of all employees and anyone who may be affected by their work, so far as is reasonably practicable.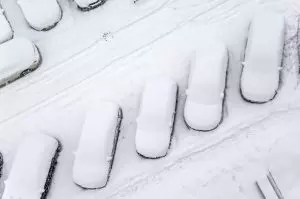 Who is responsible for making sure the car park is safe?
Whoever owns the car park, whether that be the business owner or landlord, is liable for whatever happens in that space. Therefore, taking all precautions possible to protect your employees, potential customers, and business is necessary during the winter months.
If your car park and surrounding outdoor space adjoin with other communal areas, service roads, or a larger business park, you need to check who has the responsibility and their plans to battle the winter weather.
Every organisation must ensure they have done everything they can reasonably do to meet a duty of care for everyone involved in their business, from staff, customers, suppliers, and visitors.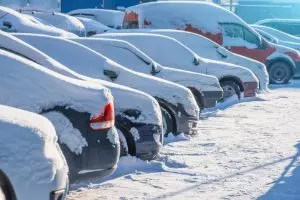 How do you grit your car park?
Leave it to the professionals. Countrywide Grounds Maintenance has all the machinery and trained operatives to grit all types of surfaces during the winter months.
Gritting a large outdoor space can be a daunting and dangerous task, but our professionals can take care of that hassle and have all the right equipment to help you fight the winter elements. It is imperative to ensure the safety of all your staff and customers. At Countrywide Grounds Maintenance, we provide a flexible pavement, car park and road gritting service to keep large and small sites open for business.
Our service involves proactive winter gritting risk assessments and regular monitoring of the weather conditions to determine if and when our ice gritting teams should be dispatched to your site. We respond rapidly to changing conditions and provide overnight gritting of all surfaces to keep your site safe at all times.
We also have a fleet of salt spreaders and winter gritting lorries suitable for a broad range of sites, from commercial estates to public parks, to ensure even coverage on all kinds of grounds. We will also ensure your salt bins are fully stocked so you can deal with any hazardous conditions if required.
You may also be interested in…