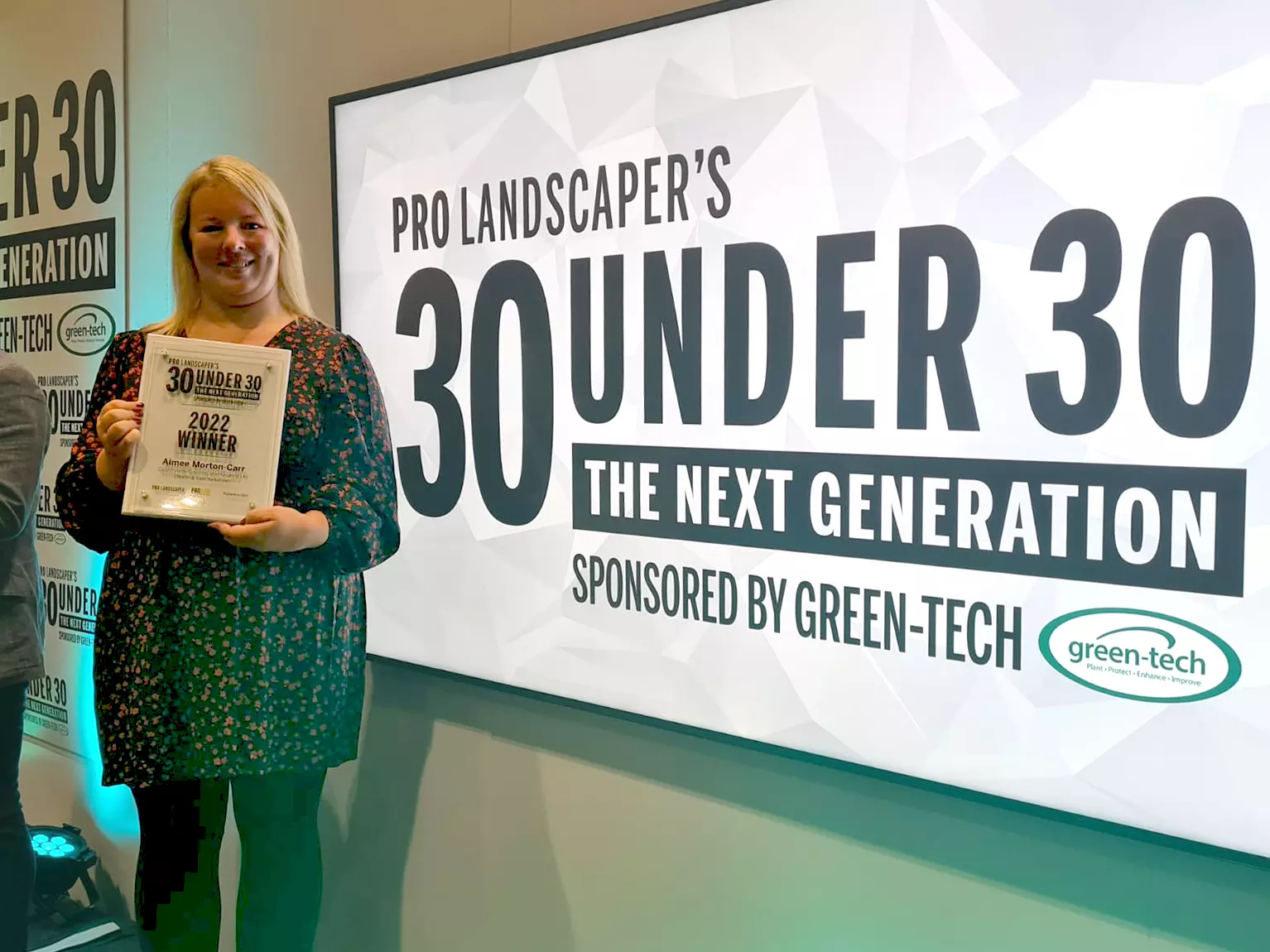 Family-run Franchise Wins National Award
Countrywide Grounds Maintenance's Aimee Morton, has been chosen as one of the winners for this year's Pro Landscaper's 30 Under 30: The Next Generation awards, in association with Green-tech.
The Pro Landscaper 30 Under 30: The Next Generation awards is a prestigious national awards, which has been running since 2015. The awards recognise those aged 30 and under making incredible contributions to the landscaping industry. It covers various sectors, including garden design, landscape construction, grounds maintenance, landscape architecture, sales and services.
Nina Mason, Head of Content at Pro Landscaper, said: "The winners of this year's 30 Under 30: The Next Generation are vying to make a difference and have a wider impact on the industry. Nearly half (43%) of this year's winners identify as women, and many of them spoke of the importance of bringing in more women to the industry – and how they plan to do it".
Aimee, who is the Customer Relations Manager at Countrywide Grounds Maintenance, proudly received her award at the awards ceremony on 15th November 2022, which was held at FutureScape at the ExCeL London.
Aimee has many years of experience working within the horticulture industry. From an early age, she worked at her father's franchise, Yorkshire Countrywide Grounds Maintenance, carrying out manual tasks before taking on a full-time administrative role there. In 2015,
Aimee then worked in the finance department, picking up further knowledge and skills of the business and industry. She then became Customer Relations Manager, a position in which she holds today.
As a Customer Relations Manager, Aimee manages over 20 employees and 400 annual contracts, building customer relationships, improving customer service and streamlining processes. She also works with her staff on mental health, looking at ways she can support them in times of need.
Commenting on winning the award, Aimee said: "I am delighted to be recognised as someone who is making a positive impact within the landscaping industry. I hope that by winning this award, it will encourage more females to join the industry knowing that they too can have a very rewarding and successful career".
You may also be interested in…