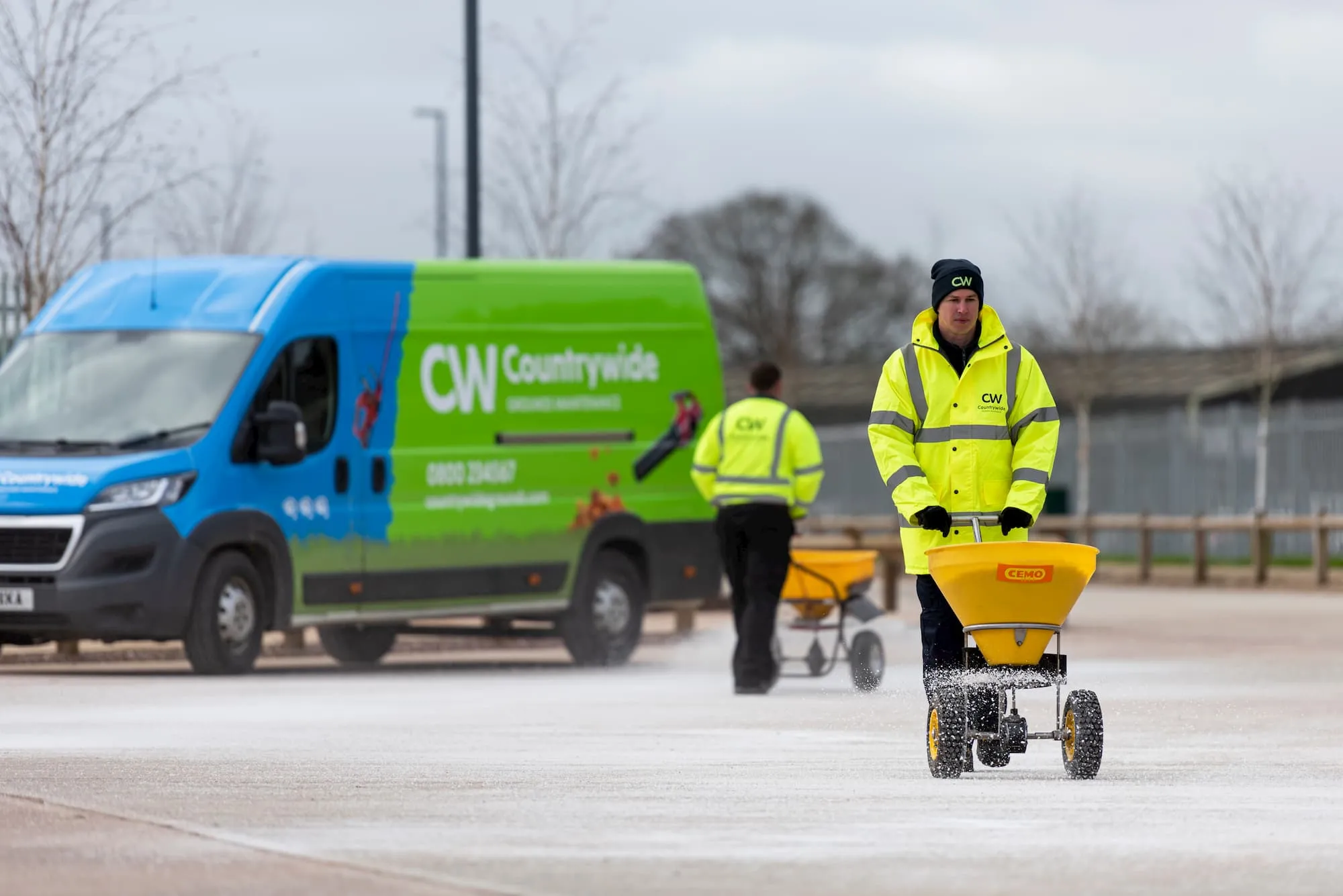 How to Avoid Slips, Trips and Falls – Winter 2021
Slip and trip accidents can become a severe hazard in the UK as the snow begins to fall and ice begins to set on surfaces during the winter months.
There are several reasons why the Autumn and Winter months can create more Health and Safety hazards for pedestrians, but you'll be pleased to know there are practical solutions to reduce the risk of a slip or trip.
Countrywide Grounds Maintenance, experts in gritting, snow removal and winter maintenance, can help your business battle the winter elements and increase the safety of your employees and visitors.
What is a common cause of slip accidents in the winter?
Anything that has a risk of causing harm would be considered a hazard. Each site is different, and that's why you need to carry out a risk assessment per site. If you are unsure how to create a risk assessment, we can help with our 35 years of experience. 
Common hazards include sloped walkways, speedbumps, concrete bollards and curbs.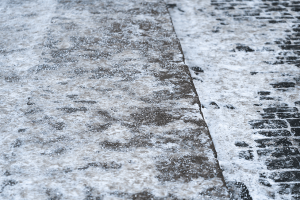 Do you put grit down before snow?
The best practice is to spread grit across the surface before snowfall begins. This gives your surface the best chance to halt the frost from settling and creating a slippery surface, potentially leading to injuries.
Using Advanced Weather Forecasting, Countrywide Grounds Maintenance can identify when the temperatures will drop below 3 degrees, alert our customers, and deploy our gritting teams the same day. Then, our expert operatives can spread the grit before the frost has had a chance to settle in.
How do you grit a path?
If the snow is only 2-3 cm deep, spreading salt will generally melt it and stop light falls from settling. Countrywide Grounds Maintenance's operatives use pedestrian salt spreaders to cover the path. Our local teams also have dedicated gritting machinery to tackle larger surface areas and sites, such as roads and car parks.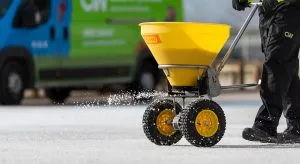 How do you book winter maintenance?
Contact your local Countrywide Grounds Maintenance team to reduce the risk of slip and trip accidents on your site. We always put our customers' needs first. This ensures that we consistently deliver a unique, high-quality service that satisfies the requirements of each contract, its sites and stakeholders.
You may also be interested in…