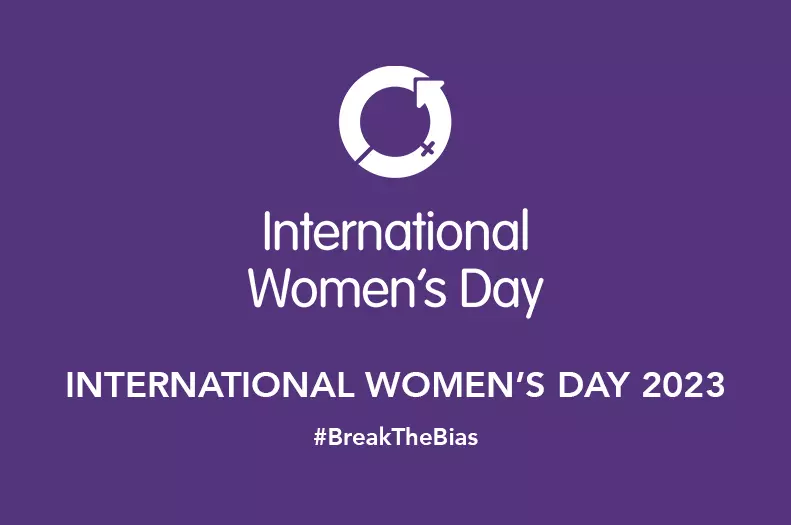 International Women's Day
This International Women's Day, we'd like to recognise and celebrate the success of some of the women who work at Countrywide Grounds Maintenance.
We caught up with Customer Relations Manager, Aimee Morton (AM), Regional Manager, Deborah Gradon (DC), and Regional Manager, Deanne Rodney (DR), asking them a few questions about their roles and what it's like being a woman in the horticulture industry.
How did you begin your career at Countrywide?
AM: "From the age of 15, I regularly helped out with my Dad's business, Countrywide Grounds Maintenance Yorkshire, performing manual tasks including grass cutting and line marking. In 2015, I began working there full-time in an administrative role, before progressing to Customer Relations Manager, a post I hold to this day. As a Customer Relations Manager, I manage a team of 18 men, ensuring all jobs are on schedule and quality is upheld. I also regularly meet with clients, to help build and maintain relationships, creating plans to address their needs."
DG: "Almost 20 years ago, after great consideration, my husband and I decided to change the way we earned our living and become Countrywide Grounds Maintenance franchise owners. Still to this day, we are more than happy with the decision we both made."
DR: "I started working at Countrywide back in October 2013 when I was on a career break to work alongside my husband, Sam. We thought it would be great to run our own business together to improve our work-life balance, because at the time we had a very young family (2 children, one aged 3 and the other 7 months). My career break was for 12 months but within that time both Sam and I had built up a successful business, so I decided not to return to my previous employer."
What is your favourite part about your role?
AM: "I get my energy and my biggest kicks from talking to our clients, finding ways to help enhance and improve their sites. Once jobs have been completed, I always feel a sense of achievement knowing we have met our clients' expectations, bettered the physical environment, and supported our local community."
DG: "I love a lot of aspects, including the opportunity to collaborate and innovate planting schemes with clients, meet self-set targets challenging myself daily, and the chance to grow and constantly develop."
DR: "I am fortunate enough that I can work from home and be flexible with my days. I can do the school runs, attend sports days, and more! – it really has allowed me to achieve the work-life balance I've always wanted."
What advice would you give to other women looking to begin a career in the horticulture industry?
AM: "Do it! This is such a versatile and diverse industry that you are never restricted to just one area; it gives you the opportunity to work outdoors, help create and maintain areas of beauty, meet different people, and develop new and existing skills."
DG: "Just because it's horticulture you shouldn't think that you can't go into it being a female. We have a good mix of male and female employees and there is no inequality at all in our team. If you have passion and determination to succeed in this industry you can achieve great things, regardless of your gender."
"If you want a job that gives you a sense of purpose and fulfillment, then the world of horticulture is for you. Working in our industry offers so many benefits, not just for the environment, but also for people's wellbeing and the economy."
"Horticulture is open to people from different backgrounds with various qualifications and levels of experience and as your experience grows, your salary potential grows too. It's such an exciting career path to follow – take it from the people who are already involved!"
DR: "Go for it! It can be challenging at times, but if you have a basic understanding of the industry and a willingness to learn, you are on the right path to having a successful career."
You may also be interested in…